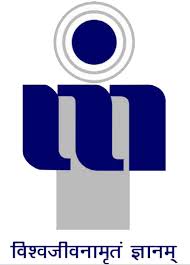 Department of Engineering Sciences
(विज्ञानं सर्वेषां विषयाणां मूलम् अस्ति),
Atal Bihari Vajpayee-Indian Institute of Information Technology and Management Gwalior
(An Institute of National Importance, Ministry of Education, Government of India)
About the Department

Knowledge in basic and Engineering Sciences is an essential ingredient of any professional career. Department of Engineering Sciences of ABV-IIITM, Gwalior aims to fulfil this by fostering the fundamental principles and understanding of Engineering science that are capable of enhancing the students overall learning experience and personality development.
The Department of Applied Sciences was established in July 2022; however, it is renamed as Department of Engineering Sciences in June 2023. The Engineering Sciences faculties are teaching and doing research in this institute since 2006 with a clear motive to equip the engineering students with fundamental and engineering concepts of Physics and Mathematics. The Department is running B.Tech. (Mathematics and Scientific Computing)- 4-year program and PhD programs in Engineering Sciences (Physics & Mathematics) and other related areas to produce high quality researchers in several niche areas of Computational and Engineering Sciences.
The department has a team of highly acclaimed researchers as the faculty members having broad research areas. The department has carried out and completed successfully a large number of sponsored research projects funded by national (DST, DST-SERB, DRDO, MHRD, CSIR) and international organizations. The department has developed several state-of-the-art UG and PG labs and research labs for performing high-end research. Department is closely working with various international collaborating partners from USA, UK, Germany, Japan, Denmark, Ireland and other countries in several research areas of mutual interest. The faculty members of the department have been recognised by various academic bodies within and outside India and have published many research papers in international peer reviewed journals of repute.
Programmes offered by the Department
Recent Achievements of the Department
Journal Publications 2022 onwards