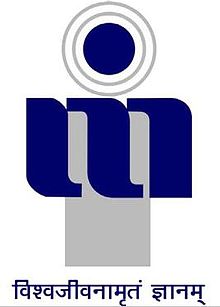 List of provisionally eligible candidates for PhD (part-time) presentation-cum-interview
Following is the list of provisionally eligible candidates for presentation-cum-interview. This is based on the data provided by the applicants and subjected to verification at appropriate time. Please note the following with respect to the selection process:
The proposed date of presentation-cum-interview, in online mode, will be January 8-9, 2022. The eligible candidates are required to make a power-point presentation as per the following details:
Name of file: Form ID.ppt (Example IT-2020-21-293.ppt)
Slide 1: Name, Academic Credentials (Under Graduate and Post Graduate etc.), Experience (in academics/industry/R&D etc.)
Slide 2-3: Proposed area of research with source of motivation and related work done (if any) earlier.
Slide 4-7: Highlight the proposed area of research with conceptual/ analytical/ methodological briefings.
Slide 8-10: Some light on possible deliverables/references/related published work (if any). Any additional information to strengthen your claims.
Note: The maximum number of slides must be limited to 10 and limited to 15 Minutes.
The final selection of the candidates will be based on career and presentation-cum-interview.
Please visit the Institute website for any updates.
Table 1: Provisionally shortlisted candidates for part-time PhD programme
| | | | |
| --- | --- | --- | --- |
| SN | Application ID | Discipline | Name |
| 1. | EN-2021-22-205 | Engineering | PRANAY YADAV |
| 2. | EN-Jan-22-002 | Engineering | KOMAL AGRAWAL |
| 3. | MG-2021-22-171 | Management | UDAIVEER JAKHAR |
| 4.       | MG-2021-22-054 | Management | GAURAV |
| 5. | MG-Jan-22-054 | Management | JITENDRA KUMAR |
| 6.       | MG-Jan-22-001 | Management | RAJESH KUMAR KATARE |
| 7.       | MG-Jan-22-070 | Management | PANKAJ KUMAR JHA |
--END--