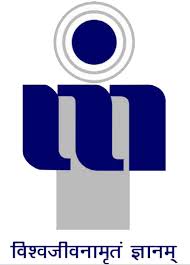 ABV- INDIAN INSTITUTE OF INFORMATION TECHNOLOGY & MANAGEMENT GWALIOR
(An Autonomous Institute of MHRD, Govt. of India)
website : www.iiitm.ac.in
Telephone: 0751-2449720,2449704, 2449741
ADMISSION to Full Time Ph.D. PROGRAMME FOR ACADEMIC SESSION 2018-2019
Institute invites applications for admission to Full Time Ph.D. Programme in the areas as specified
Ph.D. Programme

(in discipline)

Qualification(s)

Engineering and Technology

(CSE/IT/E&C)

 

M.E./M Tech./MS or equivalent in Engineering  with first division or equivalent

CGPA in CSE/IT/E&C or equivalent branch of Engineering with BTech./BE /MCA/MSc. with first division or equivalent CGPA in CSE/IT/E&C or equivalent.

 

 Only those candidates will be considered for Ph.D. programme.

NET Qualified (LS/JRF)
Whose admission to M. Tech /M.S/ME programmes is through GATE

OR

Who holds a valid GATE score

Management 

Candidates must possess master degree with first division or equivalent CGPA  in any branch of Engineering or Technology (or)

MBA / Master degree with first division or equivalent CGPA in Science, Operations Research, Computer Science, Economics or Commerce with Mathematics or Statistics at Bachelor level.

Candidates meeting the above eligibility criteria must also fulfil one of the following additional requirement:

NET Qualified (LS/JRF)
Whose admission to M. Tech /M.S/ME programmes is through GATE

OR

Who holds a valid GATE score

 Applied Sciences

M Sc./ M.Tech in Physics/Applied Physics/Material Science/ Nanotechnology/           
Engineering  Physics / Electronics / Computational Physics/ Fiber Optics/Nano  Electronics 

M.Sc. / M.Tech in Mathematics /Applied Mathematics/ Industrial Mathematics/ Statistics / Operations Research/ Engineering Mathematics/ Computational  Mathematics with first division or equivalent CGPA .

Candidates meeting the above eligibility criteria must also fulfil one of the following additional requirement:

NET Qualified (LS/JRF)
Whose admission to M. Tech /M.S/ME programmes is through GATE

OR

Who holds a valid GATE score
Relaxation to SC/ST/OBC/PH candidates will be given as per GOI norms.
Indicative list of Broad Areas of Research:
Engineering and Technology
Microelectronics/VLSI/Embedded Systems, Computer Architecture, Computer Vision, Algorithms, Image Processing, Robotics, Communication, Networks, Wireless Sensor Networks, Mobile Computing, Grid Computing, Information Security, Soft Computing, Data Mining,  Machine Learning, Database/WEB/Multimedia Technologies, Distributed Computing, Analytics.
Management
Operations, Marketing, Finance, Information Systems Management, Human Resource Management / Organization Behavior, Business Economics, e-Governance, Environment Management, Technology Management, Management of Informal Sector, Project Management, Entrepreneurship, International Business, System Dynamics.
Applied Sciences
Physics/Applied Physics/Material Science/ Nanotechnology/ Computational Physics/ Fiber Optics/   Nano Electronics  / Nanoelectronics/ Optoelectronics /Device Modelling/ Engineering  Physics / Electronics/  Applied Mathematics / Operations Research/ Engineering Mathematics / Reliability / Applied Statistics / Soft Computing Applications / Optimization / Cryptography / Modeling and Simulation / Mathematical Biology
Guidelines for Applying:
Candidates are required to fill the online Application Form available on the Institute website www.iiitm.ac.in

Application Fee of Rs. 500 (For Gen/OBC) and Rs 250 (for SC/ST/PH) should be submitted through online payment gateway.
Candidates must specify broad areas of research in the application form.
Selection will be based on previous academic record and / or performance in written test/interview.
The syllabus for the written examination is available on the Institute website.
Canvassing in any form will disqualify the candidates.
Selection of PhD Admission will be based on available Faculty Expertise.
List of short-listed candidates for written test / interview will be uploaded on institute website . No separate intimation will be sent to the applicants.
This is only eligible qualification. The shortlisting criteria may be higher depending upon the number of applications.
The candidates are required to visit institute website regularly to know more about the updates, fee structure/faculty expertise etc.
Candidate must upload scanned copy of the NET/GATE score card along with online application,  failing which the candidature may be rejected.
Assistantship & Accommodation:
 The selected candidates shall be entitled for assistantship as per GoI norms.
Accommodation is available for the Ph.D. scholars in Boys and Girls hostels.
The short listed candidates may be required to stay for written test and interview on both days.
This programme is residential.
Candidates are required to fill the online Application Form available on the Institute website
Important Dates

Last date for receiving on-line application form

27th May 2018 (Sunday)

List of Shortlisted Candidates to be uploaded on Institute Website

Latest by 1st June 2018 (Friday)

Date of Written Test/Presentation-cum-Interview

 16th  and  17th  June 2018 (Saturday & Sunday)
CLICK HERE FOR FILLING ONLINE APPLICATION FOR PhD PROGRAMME 2018-19
Click here to Download/View PhD Syllabus
Joint Registrar (Academics)