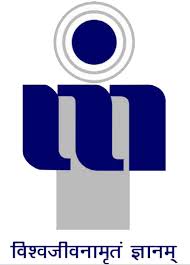 ATAL BIHARI VAJPAYEE -
INDIAN INSTITUTE OF INFORMATION TECHNOLOGY & MANAGEMENT, GWALIOR
(An Autonomous Institute of Ministry of Education,  Government of  India)
The Centralized Counseling for M.Tech./ M.Arch./ M.Plan./M.Des. (CCMT-2022) is a convenient platform for the candidates to apply for M.Tech./ M.Arch./ M.Plan./M.Des. programmes, based on their GATE score of years 2020,2021 and 2022 in all NITs, IIEST Shibpur, some IIITs & GFTIs.
The Centralized counseling has provided a system wherein the candidates can fill single online application form as well as upload the necessary documents from their places and apply to all the aforementioned programmes in all the participating institutions to which they are eligible. For all guidelines, the prospective candidates are advised to carefully read the information brochure and various other documents given on the CCMT website.
Centralized counseling for M.Tech./M.Plan./M.Arch./M.Des. admissions will be conducted by the Malaviya National Institute of Technology (MNIT) Jaipur.
Click Here for CCMT Admission and eCounselling Services Portal for Session 2022 --> CCMT 2022
For any Query Please Contact at 0751-2449626, 0751-2449623