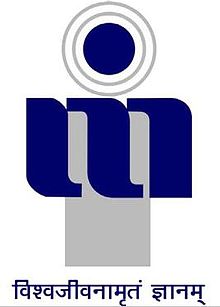 List of provisionally eligible candidates for PhD (full-time) presentation-cum-interview 
Following is the list of provisionally eligible candidates for PhD presentation-cum-interview. This is based on the data provided by the applicants and subjected to verification at appropriate time. Please note the following with respect to the selection process:
The presentation-cum-interview will be held on January 8-9, 2022 at 10 AM. It will be on online mode. The details of online platform and modalities will be informed on your registered email address.
The eligible candidates are required to make a power-point presentation as per the following details:
Name of file: Form ID.ppt (Example IT-2020-21-293.ppt)
Slide 1: Name, Academic Credentials (Under Graduate and Post Graduate etc.), Experience (in academics/industry/R&D etc.)
Slide 2-3: Proposed area of research with source of motivation and related work done (if any) earlier.
Slide 4-7: Highlight the proposed area of research with conceptual/ analytical/ methodological briefings.
Slide 8-10: Some light on possible deliverables/references/related published work (if any). Any additional information to strengthen your claims.
Note: The maximum number of slides must be limited to 10 and limited to 15 Minutes.
The final selection of the candidates will be based on career and presentation-cum-interview.
Please visit the Institute website for any updates.
Table 1: Provisionally eligible candidates for full-time PhD programme
SN

Application ID

Discipline

Name

1.       

AS-Jan-22-058

Applied Sciences

SANIYA SUHAIL

2.       

AS-Jan-22-071

Applied Sciences

A SAI LEKSHMI

3.       

AS-Jan-22-079

Applied Sciences

AKHIL KUMAR

4.       

AS-Jan-22-133

 

Applied Sciences

SUSHMITA SARKAR

 

5.       

AS-Jan-22-035

Applied Sciences

AMIT KUMAR

6.       

AS-Jan-22-042

Applied Sciences

HEERABALLABHKHANDURI

7.       

AS-Jan-22-040

Applied Sciences

PARUL

8.       

AS-Jan-22-067

Applied Sciences

PAYALPRIYADARSHINI PRADHAN

9.       

AS-Jan-22-070

Applied Sciences

RAHUL KUMAR SAHU

10.   

AS-Jan-22-077

Applied Sciences

SUSANTAMOHAPATRA

11.   

AS-Jan-22-072

Applied Sciences

JYOTICHAHAL

12.   

EN-2021-22-296

Engineering

TANVIKA GARG

13.   

EN-2021-22-134

Engineering

ARVIND SINGH RAJPOOT

14.   

EN-2021-22-378

Engineering

A PHANIBHUSHANA REDDY

15.   

EN-2021-22-373

Engineering

AMIT SHARMA

16.   

EN-2021-22-416

Engineering

TEENA SONI

17.   

EN-2021-22-415

Engineering

HARSH RAJ SINGH

 18.

EN-2021-22-390

Engineering

HIMANSHUCHOUDHARY

19.   

EN-2021-22-436

Engineering

SAPNAKUSHWAH

20.   

EN-2021-22-441

Engineering

PANKAJ TIWARI

 21.

EN-Jan-22-065

Engineering

RAJASHEKHAR

22.   

EN-Jan-22-030

Engineering

SHATRUGHAN

 23.

EN-Jan-22-0105

Engineering

RISHABH SHUKLA

24.   

EN-Jan-22-095

Engineering

DEVENDRA SINGH

25.   

EN-Jan-22-134

Engineering

AABIROO AMIN BHAT

26.   

EN-Jan-22-007

Engineering

MRITUNJAY KUMAR

27.   

EN-Jan-22-051

Engineering

RATHODVIRENDAR

28.   

EN-Jan-22-054

Engineering

SANTOSH PRAKASH CHOUHAN

29.   

EN-Jan-22-082

Engineering

NASEEMBABU

30.   

EN-Jan-22-126

Engineering

RICHA MISHRA

31.   

EN-Jan-22-060

Engineering

DEVNATH

32.   

EN-Jan-22-059

Engineering

GAIKWAD MILIND BHANUDASRAO

33.   

EN-Jan-22-143

Engineering

HEMLATA ARYA

34.   

EN-Jan-22-038

Engineering

KATKARATISHRAJEBHAU

35.   

EN-Jan-22-123

Engineering

SHALINITOMAR

36.   

EN-Jan-22-018

Engineering

PREM KUMAR

37.   

EN-Jan-22-005

Engineering

PANKAJ GUGNANI

38.   

EN-Jan-22-002

Engineering

SAPNAKAPOOR

39.   

EN-Jan-22-034

Engineering

ADITYA RAJ

40.   

EN-Jan-22-137

Engineering

AVNEESH SINGH

41.   

EN-Jan-22-084

Engineering

GURAMPALLY

42.   

EN-Jan-22-140

Engineering

KUMAR SAURAV DEEP

43.   

EN-Jan-22-062

Engineering

NOOPUR SRIVASTAVA

44.   

EN-Jan-22-020

Engineering

ASHISH KUMAR

45.   

EN-Jan-22-130

Engineering

SHRESHTHA MISRA

46.   

MG-2021-22-165

 

Management

KULDEEP SHARMA

 

47.   

MG-Jan-22-025

 

Management

RUPESH BARONIYA

 

48.   

MG-Jan-22-063

 

Management

MANISH BHARADWAJ