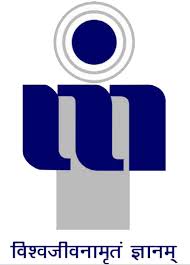 ATAL BIHARI VAJPAYEE -
INDIAN INSTITUTE OF INFORMATION TECHNOLOGY & MANAGEMENT, GWALIOR
(An Institute of National Importance, Ministry of Education,  Government of  India)
IEEE Conference on Information & Communication Technology (IEEE CICT-2022)

November 18-20, 2022

Call for papers - IEEE CICT - 2022
The sixth edition of CICT (IEEE CICT-2022) is being hosted by ABV IIITM Gwalior, India during 18-20 November 2022. The conference will feature technical paper sessions, poster sessions, Ph.D. symposium, tutorials, and workshops. Eminent researchers from around the world will be invited to deliver keynote speeches and invited talks on recent trends and advances in ICT.
The Call for papers and brochure can be found at https://www.cict2022.com/CFP_CICT2022.pdf
The sub-themes/topics, important dates, submission guidelines and other details can also be found in the conference website:
https://www.cict2022.com/home.php
The IEEE CICT-2022 is technically and financially sponsored by the IEEE MP Section. The IEEE conference record number is 56698. Like the previous editions of the conference, the accepted and presented papers will be submitted to IEEE Xplore®, which is indexed by major databases.
Prospective authors are invited to submit full papers in all areas of ICT.
Kindly provide a wide publicity for the conference among your faculty colleagues, students, researchers and industry.
You can reach us through This email address is being protected from spambots. You need JavaScript enabled to view it. for any of your queries.
Organizing Team, CICT-2022