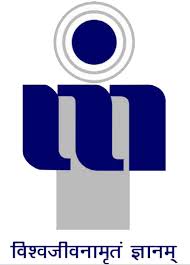 Convocation 2022


NOTICE FOR STUDENTS
GENERAL INSTRUCTIONS AND DETAILS FOR STUDENTS 
1.

Date of Convocation 2022     

:

1st November 2022 (Tuesday)

10 AM to 1.00 PM

2.

Date of issue of Uttari (Stole), admit card and food coupons to Guests

:
31st October 2022; 9.00 AM to 1.00 PM (Admin Block; in front of Main Auditorium)

3.

Registration Fees

:

Rs. 1000 (Refundable after the Convocation)

4.

Date & Time of Rehearsal                            

:

31st October 2022 sharp at 3PM in Main Auditorium

5.

Distribution of Jackets to BOG & Senators             

:

1st November 2022 sharp at 9AM

6.

Registration Form Link and Last Date

:

15th October 2022 by 5 PM.

https://forms.gle/gRaGm92PcYckQbKCA

 
NOTES:
(i)

Notwithstanding    the    above    for    reasons    beyond    control,    if    the    date    of Convocation/rehearsal is changed, The announcement will be made in leading newspapers and IIITM website.

(ii)

It is compulsory to attend the rehearsal for attending the Convocation programme (in case a student fails to attend the convocation rehearsal on the schedule date and time, he/she shall not be allowed to attend the final convocation programme).

(iii)

The programme for Rehearsal/Convocation will remain unchanged.

(iv)

Briefcases/ Bags/ Edibles and any objectionable materials will not  be allowed in the Convocation venue.

(v)

List of students who are eligible to received degree in this Convocation available

at the website www.iiitm.ac.in/convocation2022. Students are requested to verify their name/details and report any discrepancy at This email address is being protected from spambots. You need JavaScript enabled to view it. latest by Wednesday October 12, 2022 till 5:00 PM.

(vi)

Only one food coupon for the degree recipient will be provided by the convocation committee. Food Coupons for the other family members may be provided at the registration desk.

(vii)

A Payment of Rs. 1000 to be submitted by all the degree recipients before filling out the consent form. This fee is refundable and will be refunded after the convocation. You have to attach the payment receipt to the registration form.

(viii)

Steps for Submitting the Registration Fees:

1: Go to the SBI-Collect.

2. Select the state and Type of Corporate / Institution.

3. Select Educational Institutions Name.

4. Select Payment Category i.e. Convocation 2022.

5. Fill the details and submit the fees.

In case of absentee, registration fees will not be refundable in any case.

(ix)

Accommodation may be provided only to the degree recipient on a payment basis as per availability and first come first serve basis.

(x)

The Degree Certificate will be given only to the students who have cleared all dues and attend the rehearsal on the 31st October 2022.
DRESS CODE FOR DEGREE RECIPIENTS FOR CONVOCATION-2022
Convocation-2022 of the Institute is scheduled to be held on 1st November 2022. The dress code for the Convocation ceremony is as follows:
Degree Recipients (Men)
Attire Type:  Kurta  (Cream colour)
                      Pyjama  (White)
Kurta Style:  Knee-length, Full-sleeved, Nehru Style 
Degree Recipients (Women)
Attire type:  Cream colour Kurta  
                     Churidar/Leggings (White) 
Kurta Style: Knee-length, Full/3-quarter sleeved, preferably Nehru Style
OR
Saree -Golden bordered Cream colour                
(b) Footwear 
Formal shoes or sandals are preferred. Casual footwear of any kind is strongly discouraged. 
 Important Points:
Degree recipients are required to make their own arrangements for the Convocation dresses as specified above.
Degree recipients failing to adhere to the dress code specified here will not be permitted entry into the Convocation Hall.
Degree recipients shall be provided Uttari (stole) by the Institute on their arrival at the time of Convocation-2022 free of cost.
Rehearsals on 31st October 2022 will be done in proper dress.
Click here to view--> List of Degree Recipients for Verification of Names
Click here to view --> Gold Medalist List (Institute/ SitaRam Jindal Gold Medal award)