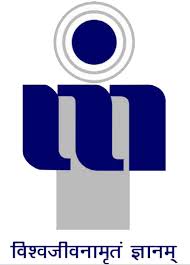 Advertisement for the post of Research Associate  
ABV-IIITM, Gwalior (M.P.) India
July.10, 2017
Walk-in-Interview: 25 July 2017, 10.30 am
Project: "Elder abuse: A comparative study in Delhi, Mathura and Gwalior"
Designation: Full time Research Associate (One Position)
 Application Requirements for Research Associate
Essential: Applicants are required to hold Graduate degree or an MBA post graduate. Candidate must have sound analytical ability.
Desirable: Proficiency in written English and proficient in application of statistical software.
Work Description:
Prospective Research Associate is required to assist in the project work, field visits and data collection. Candidates should be highly motivated and demonstrate a flair for teamwork along with commitment and sincerity at the work place.
Pay: Monthly salary for the research associate is being fixed as consolidated Rs 12,000 only (Rs twelve thousand only) with no other allowance. No TA and DA will be paid to those who appear for the interview.
DURATION: The duration of appointment shall be of 15 months beginning from August 2017. Duration of the appointment is extendable based on the performance. However, initial appointment will be for the duration of three months, extendable to full duration based on the performance in the first three months.
Location of Posting: Gwalior or Mathura
How to apply*: Interested and eligible candidates may send their detailed resume at [email protected] with a copy to [email protected]. Candidates can also submit their resume to office of project director.
The candidates are requested to come prepared with all the required documents in originals including one set of self-attested copies of al1 the relevant document with their aadhar card.
* NOTE:  To avoid any confusion for the Project Director, the candidates are requested to make sure before applying that they will appear for interview if shortlisted and will actually join as RA in case they are selected. In case of any doubt, the queries may be mailed at [email protected].
Dr. Naval Bajpai
Project Director
ICSSR-MRP
ABV-IIITM, Gwalior (M.P)